So far the wounds of chinese ship and Iranian oil tanker ship's injuries were not healed,an another tregedy happen in the starting of 2018.
MT Genessia currently at OTB Kandla (outer roads), carrying approx. 26KT Gasoil on board, is reported to have suddenly caught fire, approximately at 1830 hours, this evening.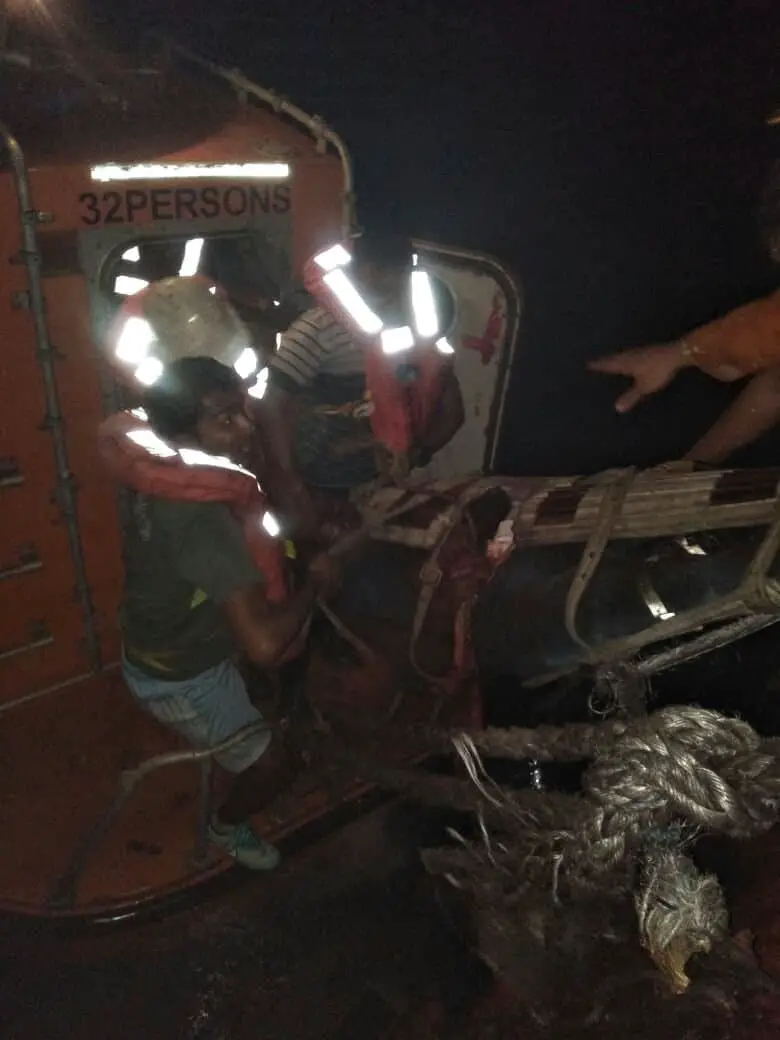 Total 26 crew on board, including The Master,  with Gods grace and abundant efforts of tug personnel were safely disembarked, however the Chief Engineer and the Electric Officer are reported to be unconscious. All the crew are now been transported ashore where ambulance and other support staff is standby.
A Vessel plying nearby spotted the accidental occurance and informed Port Controls, who in turn activated 3 fire fighting tugs which immediately approached the vessel. Adani Port and Coast Guards have also send SOS message for help.
Vessels anchored nearby MT Genessia have been shifted to safer positions.
Tug Daisy Star is continuously sprinkling water on the vessel but the fire is rapidly growing. Understabd that there was a blast in the port side of the ship and all the firefighting tugs are instructed to keep a safe distance away from MT Genessia as it is feared that the fire may catch up the cargo.
All Inward Movements are currently cancelled by the Port and only skeleton Outward Movements will be carried out. Port has also instructed all the vessels anchored at Kandla Outer Roads to heave up their respective anchors and move to a safer distance further to sea, minimum 5NM.